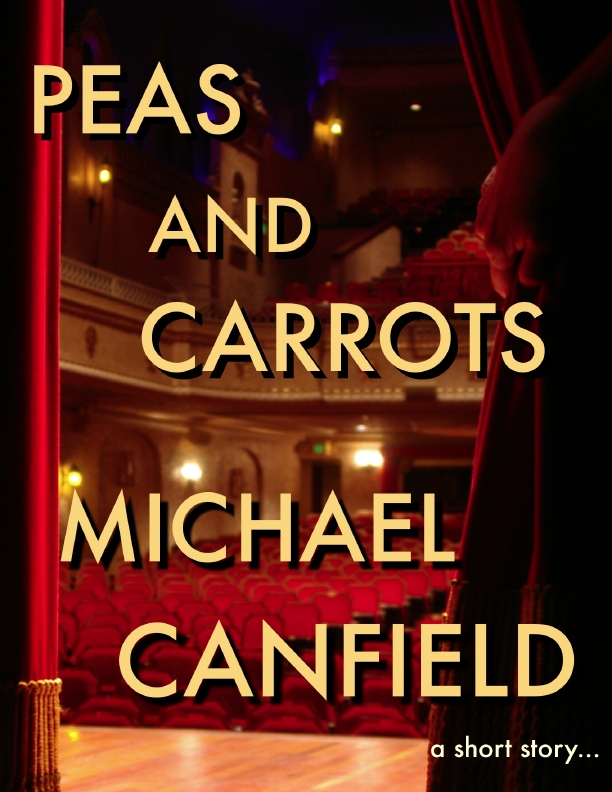 PEAS AND CARROTS
Sophie. The script called her Sophie; and Sam the optimist, Sam traveler-without-cares, loved her since creation. Azure-eyed Sophie, orphaned country maid, as new in Vienna as the century was young; Sophie in chiffon frock of cobalt blue; her brown hair unadorned with silk ribbon, tied in plain linen.

Tonight, upon hearing him speak say, Pardon me, Fraulein, do you believe in fate? brown-haired, azure-eyed Sophie would surely fall into his arms, her cheek upon his breast. His body, breath, and kisses would let her know that fears could no longer trouble love. For this alone had he been written: to rescue Sophie from Maximilian, and sweep her away forever. The invisible hand had scripted it and tonight he'd win her, though she did not even know his name.<Continue reading the whole story free until at least 03/05/11.Expired!
Available for purchase at Smashwords, Barnes & Noble, Amazon, Diesel, and other sites.